Some pictures about my work for an office in Tianjin. Office and interiors decorations was designed by Gejianzhu Architects based in Beijing. http://www.gejianzhu.com/project/water-villas
Lacquered pannels for two bookcases - Tint gold with silver effects.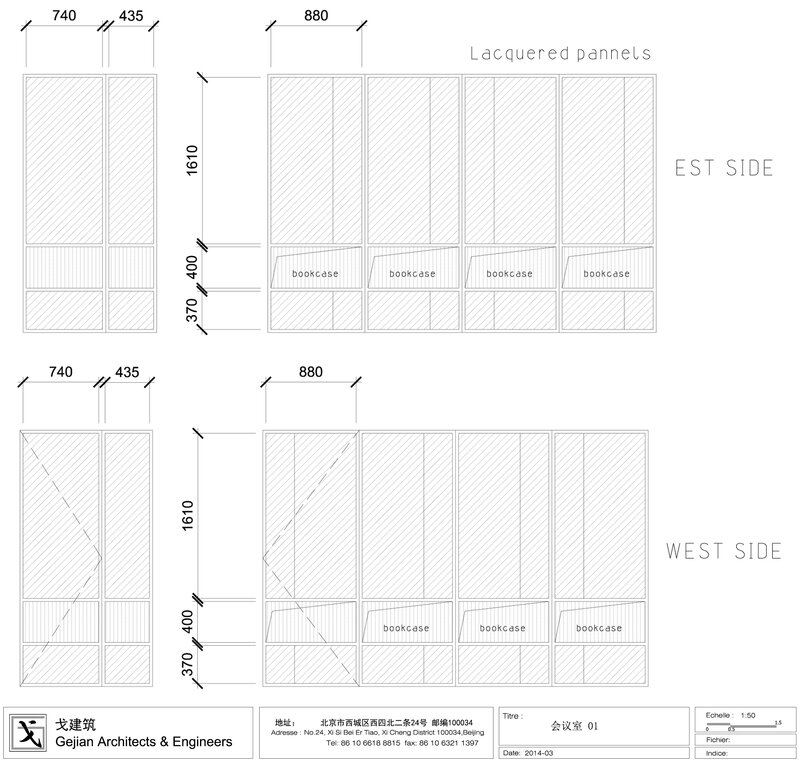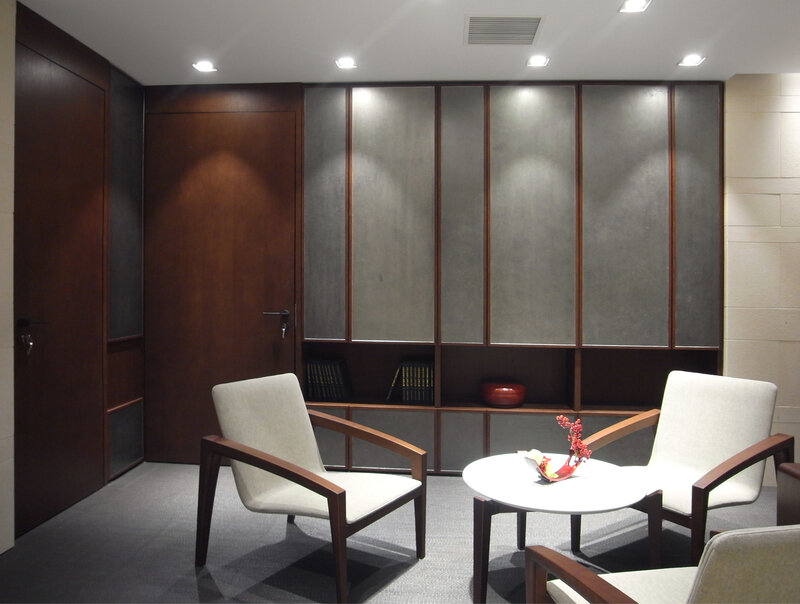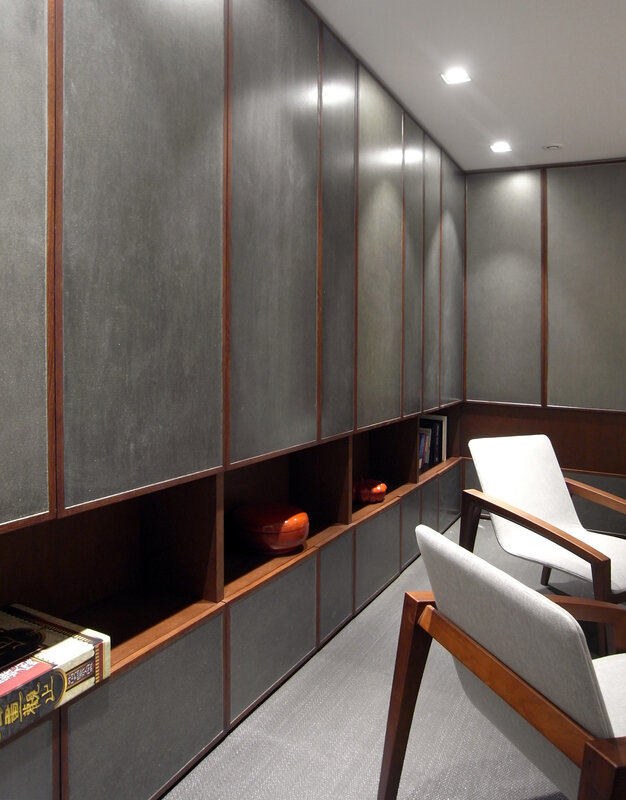 Lacquered wall pannels - Tints dark brown with bronze effects.

Size : 2.32 x 2.36 m and 2.32 x 1.38 m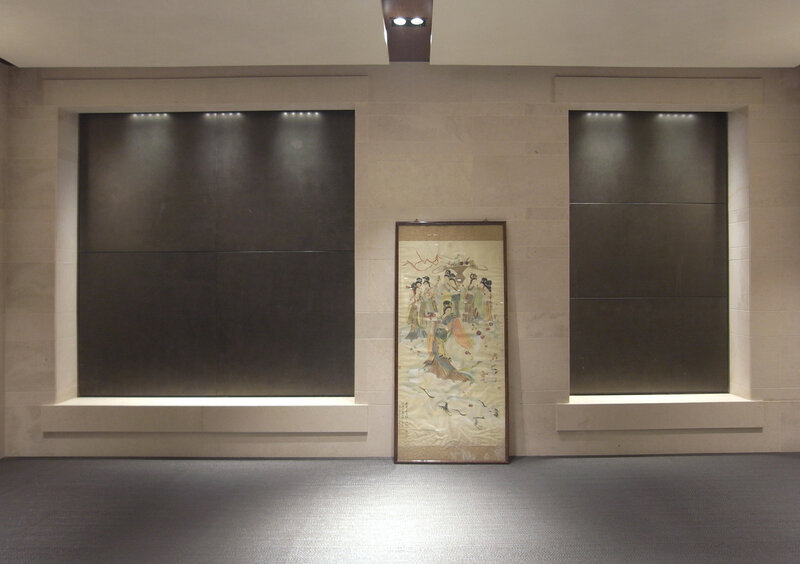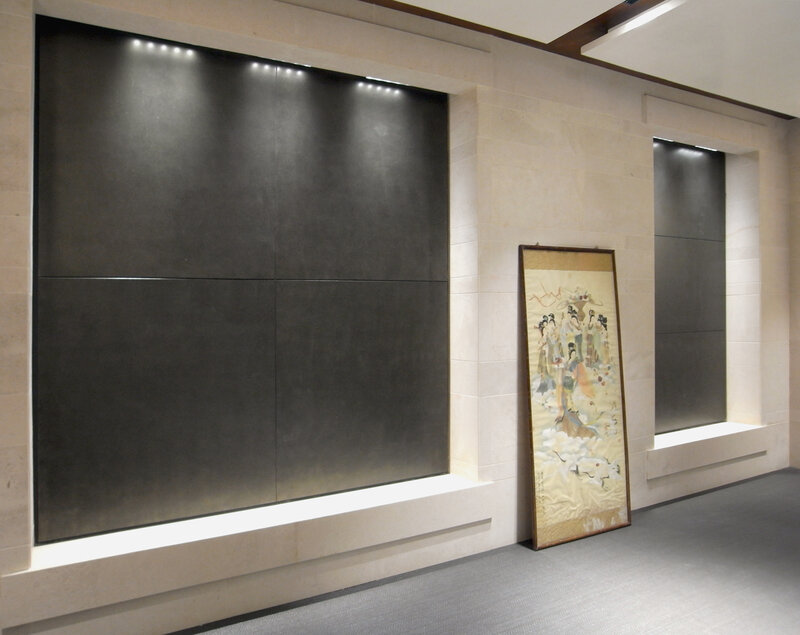 Lacquered consoles - Tints black with gold leaves.
Size : 1.20 x 0.30 x 0.30 m and 1.20 x 1.20 x 0.30 m