Work in progress for two fabrics panels.
Decor with gold leaves and eggshells on Ramie fabrics come from Yunnan province.
Size 120 x 44 x 2 cm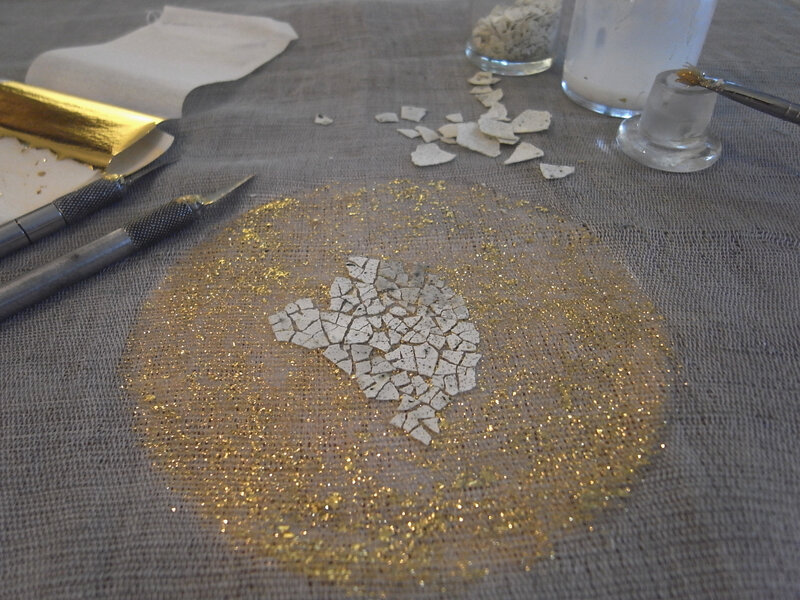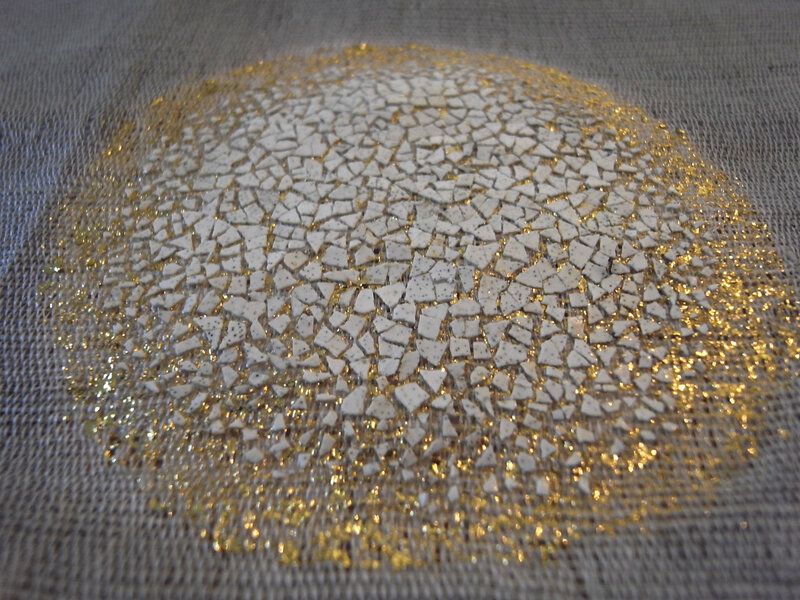 The Ramie (zhùmá, 苎麻) is a flowering plant in the nettle family Urticaceae, native to eastern Asia. The ramie or China gras is also called Chinese plant or white ramie.
I'ts very interesting to work on this material. I love it!
Pictures of the finishing work, coming soon....