I invite you to the opening party at Ju'Er space saturday 23rd january from 5.00 pm to 8.00 pm.
Hope to see you!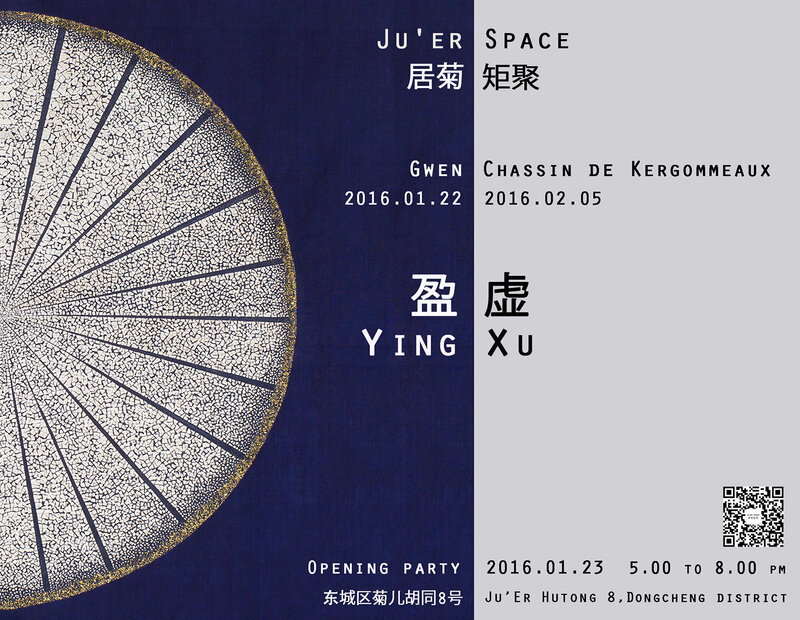 First time I knew about eggshell inlays was in a Chinese Lacquered art work, it is fabulous. Thinnish eggshells are acting their roles in different corners, so quiet. Not hiring in knots, but astonishing glaring .
In Gwen's eggshell series, eggshell finally be the chief actress, no swagger, only tranquil.
"Ying Xu" is inspired by the moon, which changes itself everyday. The moon waxes and wanes. But maybe you just want to see a pretty sight, or explain why the Moon has phases, or why there just is no "dark side", at least permanently.
You will find them all in Gwen's art works.
Yun W. - Ju'er Space
我第一次知道蛋壳装裱工艺如此美丽动人,其实是在中国漆艺作品上。碎碎不均的薄薄蛋壳在角落里好生扮演着自己的角色,不招人,却出落的惊人一瞥。
Gwen的贝壳系列作品中,蛋壳这回好好的做了一回女主角,却也静谧不招摇。
"盈虚"展览作品感知于月亮的日日变化,月有阴晴圆缺。不过,也许你只是想看到一个美丽的景象,或者只是想知道月亮为何有圆缺,或者只是想弄清楚为何总看不到"黑暗的那一面",Gwen的作品全都能告诉你真相。