To continue with my new favorite material, the golden brass, after side tables displayed during M&O and BJDW in September, here my new collection of "Art de la Table" items.
Set of 4 coasters in golden brass recevored with eggshells.
Size : 8,5 x 8,5 x 0,2 cm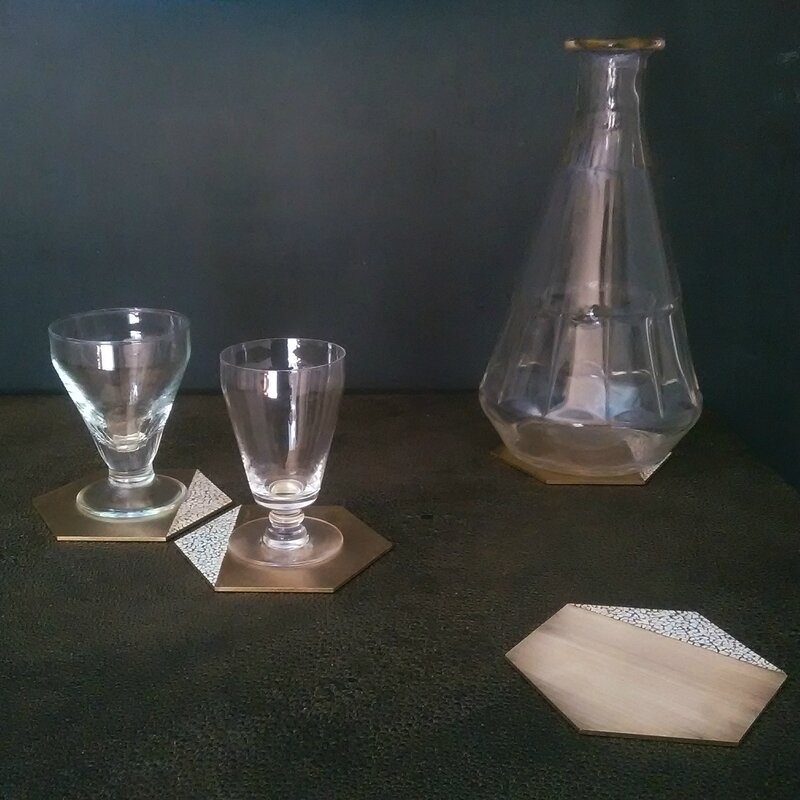 Play and compose your design!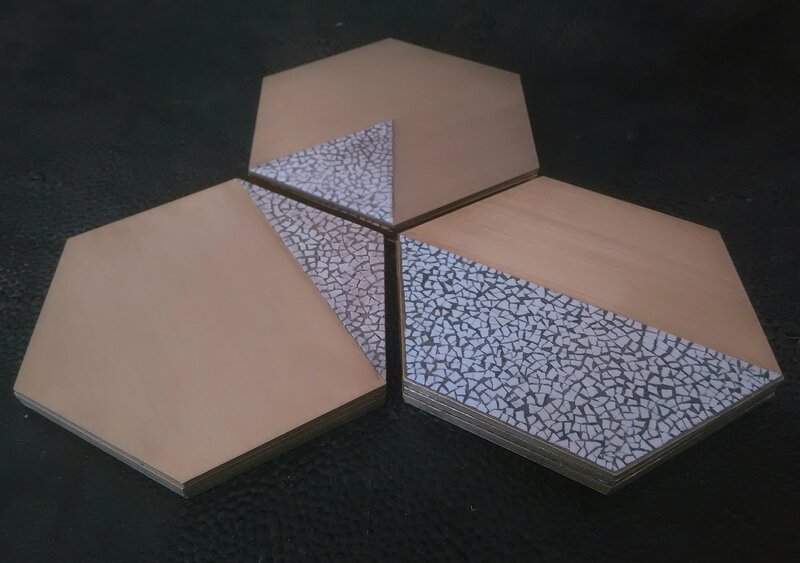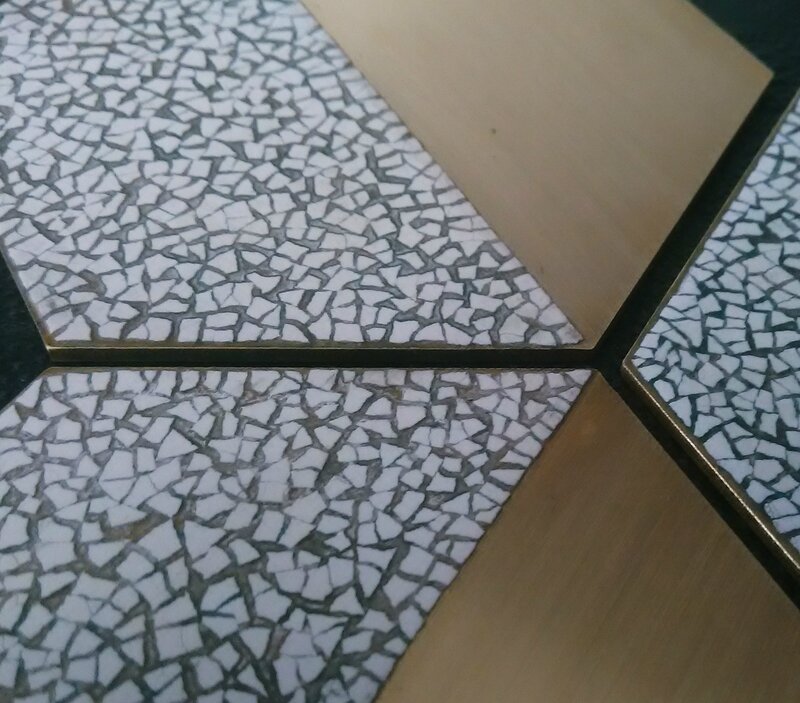 Set of 4 knife or chopsticks rests in golden brass recevored with eggshells.
Size : 5 x 1,5 x 1,5 cm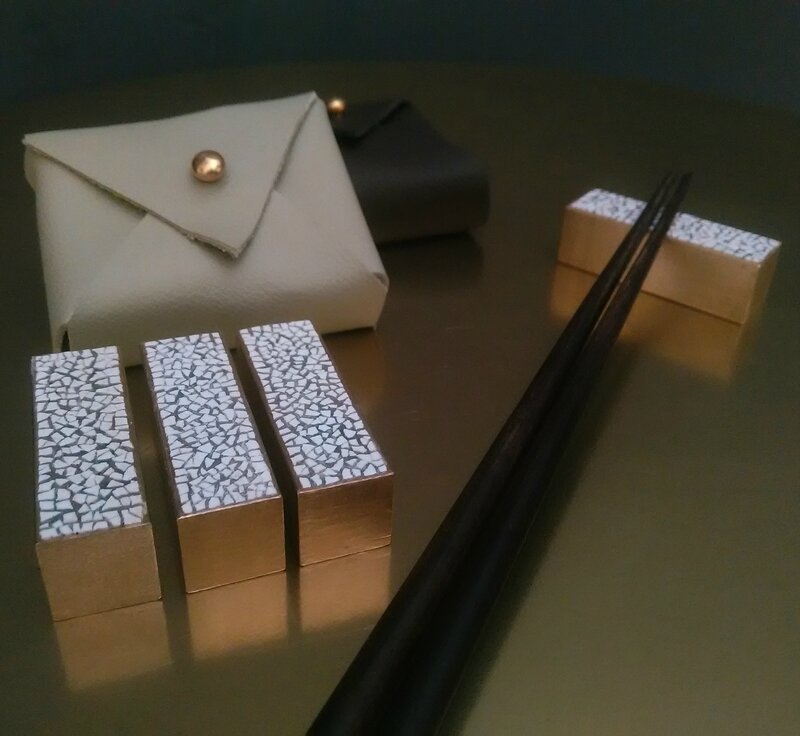 Set of 4 knife or chopsticks rests in golden brass recevored with eggshells.
Size : 5 x 1,2 x 1,2 cm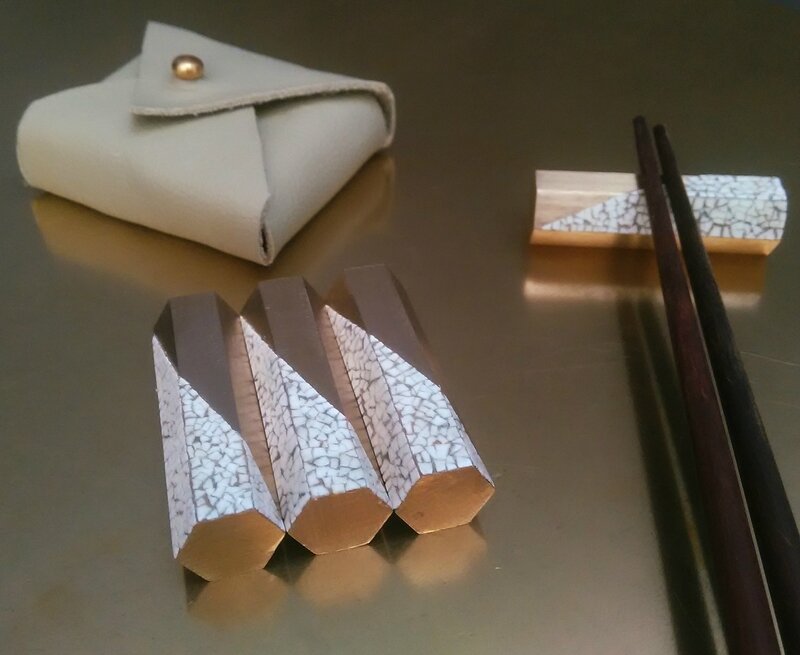 Set of 4 coasters in golden brass recevored with faux shagreen.
Size : 9 x 9 x 0,4 cm